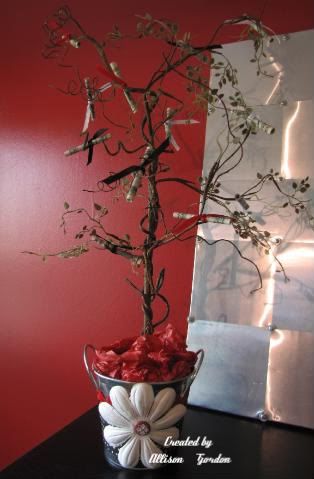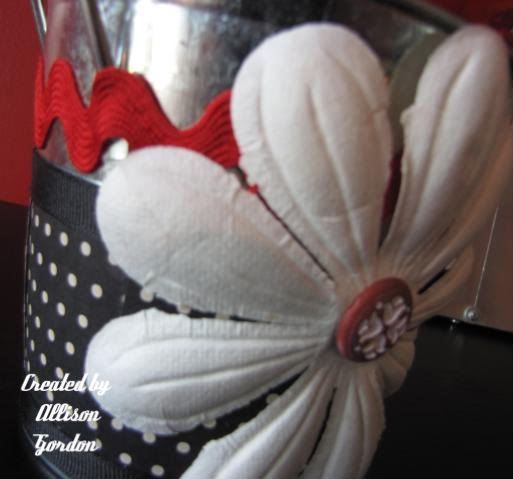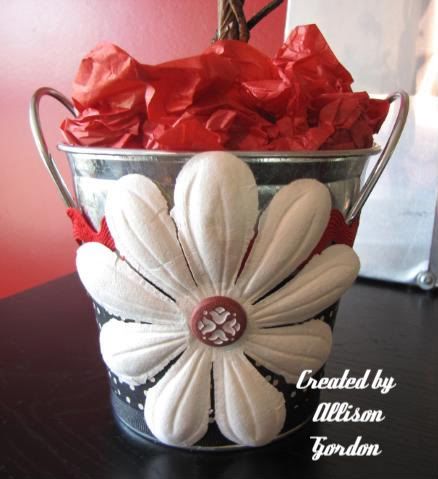 I made this graduation gift for the daughter of my special needs son's aid. I used red, black, and white because they are the school colors.

The paper is from the Silhouette paper collection from CTMH.

The flowers are Big 'Pink's from CTMH

The red brad is from Imaginesence.

I rolled the bills and secured them with clear hair bands and the tied the to the "tree" with ribbon.