Monday, June 22, 2009
Friday, June 5, 2009

I made this gift for my daughter's first grade teacher. I've seen plenty of these coaster cubes and considering I have HUNDREDS of coasters...I took a stab at it. I used the CTMH Silhouette paper pack again. Our school Colors are red, black, & white.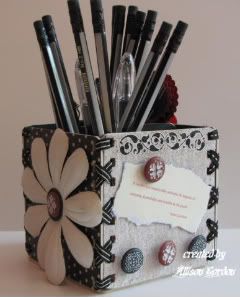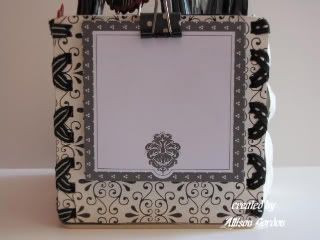 I found these post it notes at a dollar store. I love how well they match!!



This photo holder is made out of a plastic tag. You can just slip the photo in from the top. For now a gift card takes place of a photo. Too bad they only had bday gift cards left in stock...oops!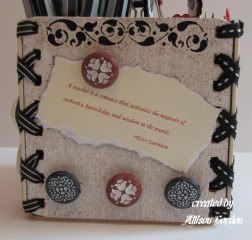 I covered this side with a little cork board that It painted white. I took these Imaginesence brads and ripped the pokey part off, then glued basic push pins to the back with E6000.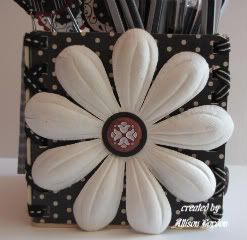 This is a CTMH "Big" flower with some cardstock and an Imaginesence brad in the middle.




Pens filled with paper. Unfortunately, I only had two (thought I had more) and the store was out. Luckily, I found those black and white pencils for a buck!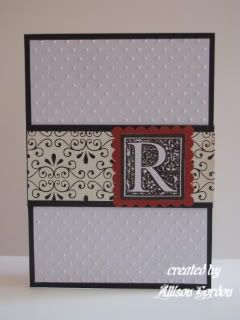 I also gave her some cards. 5 of each.

I had fun doing this project. It was really simple and not TOO time consuming!!
Now on to the next project........see you soon!